◆TV-CM/WEB
There are results that producing of imaging pages in web by medicine manufacture company and image for introductions at the TV-CM or the store too.
TV-CM
"Lactobacillus casei strain shirota vs. Escherichia coil "
Planning by Yakult Honsha Co., Ltd. in 2007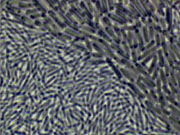 WEB site for the public
"SHITTOKU? NATTOKU !! Metabolic Syndrome"
Planning by Kaken Pharmaceutical Co., Ltd.
http://www.metabolic.jp

"Probiotics and Immunity -Yakult's lactic acid build up immunity-"
Planning by Yakult Honsha Co., Ltd.
WEB Site for Medical Professionals
"room of deep mycosis -Majorpathogenic fungi Amubizomu/Candida/Zygomycota-"
Planning by Dainippon Sumitomo Phama Co., Ltd..
http://www.ds-pharma.co.jp/

※Planner's company name and other information are original from when it was completed.
Contact us for any question.
ICAM CO., LTD.
mail: info@icam.co.jp  TEL:+81-3-3960-1494 / FAX:+81-3-3960-9866
3-28-14 Tokiwadai, Itabashi, Tokyo 174-0071, Japan.