We have produced the exhibition and the event, science pavilion, Science Museum, and science exposition, etc. We propose a unique idea by using our science image.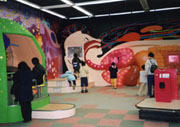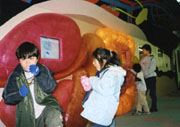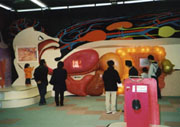 The exhibition theme is 'Body Scientific' and it has 4×12 meters large wall painting of the body whose size is about 10 times as large as kids and is equipped with a cockpit in the shape of the cell that is a basic unit of our body. The exhibition revolves around our essential work Breathing and Eating, and uniquely presents some contents. 'Lung Window' and 'Intestine Window' are showing our inner body. 'Let's look into our body' and 'The Hole to Touch.' 'Cell Window' offers a dynamic inner-cell's images where kids put on its cockpit.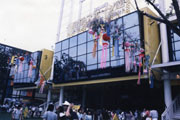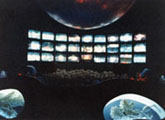 Titled the 'Cell Universe', has been totally produced by ICAM, the theme is 'Love for Nature', attracted the most visitors 8,090,000 within the all pavilions during the Expo. We got involved in planning, spatial and exhibition design, multiscreen film making, maintenance and also the pavilion management as an executive producer.
※Planner's company name and other information are original from when it was completed.